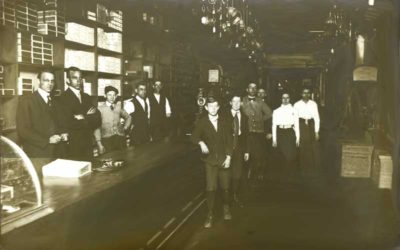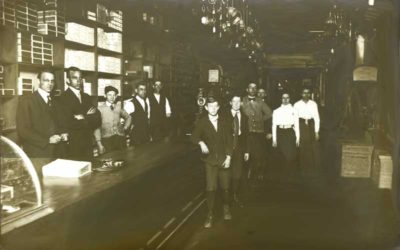 Elliott-Lewis Corporation has a proud tradition of service that dates back to 1905, when Thomas H. Lewis, Sr. and Frank R. Elliott started the Elliott-Lewis Electrical Company. The two 21-year-olds had the vision to help electrify cities in the Philadelphia area with lighting and telephones. Business grew in the early part of the century by adding appliances and other equipment.
The depression brought tough times, and in mid-1932, Lewis was looking for ways to expand the business. A meeting with General Motors introduced him to a new product that would revolutionize home heating — the automatic oil burner. By the winter of 1934-35, Elliott-Lewis was the largest oil burner distributor in the world.
After GM's Frigidaire Division introduced the commercial air conditioning unit in 1934, Elliott-Lewis entered the HVAC business and installed the first commercial air conditioning unit in the Delaware Valley.
Business came to a halt in 1942, as resources were needed for the war effort. After the war, the appliance, manufacturing, and mechanical systems service contracting business grew. Maintenance contracts were offered to cover all the equipment sold and installed by the company. Many of those original customers maintain their relationships to this day.
Today, Elliott-Lewis has close to 550 employees and services their customers from the main headquarters in Philadelphia, as well as from 8 other locations.
Throughout this century, people have relied on Elliott-Lewis to make their lives more comfortable, more convenient, and more productive. Although the company's products have changed throughout the years, its commitment to customer service has never faltered.